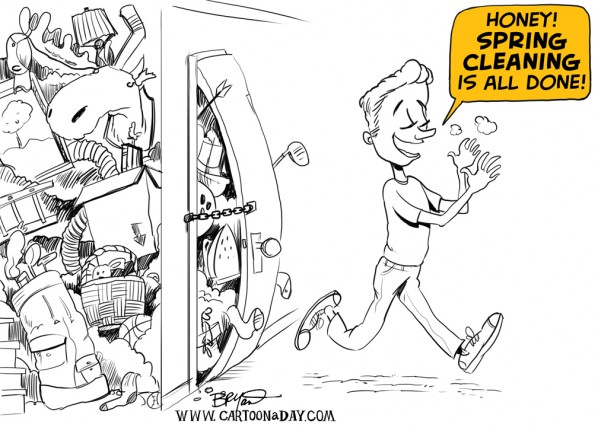 Wait, are you Spring cleaning (are they the same thing?) ? What do we do with all the clutter that has been cleaned out of our homes? And then when the wardrobes and shelves are tidied and cleared of all the stuff that we don't want, will we continue to consume and replenish them with more things only to repeat the cleaning ritual again next year?
Stop to think for a moment!
When you Spring clean this year, remember it's not about throwing things out, it's about reminding yourself not to buy another bag, another little black dress or another set of golf clubs that you really don't need. Besides, do you really want to spend so much time decluttering? What do you think?
After thought: People always talk about decluttering as a way of leading a minimalistic life, but to be a minimalist you need to minimise purchasing stuff!