Managed to finish off my bag project. There were a few learning points from this. Firstly, was that I should have bought myself a good set of sewing needles for leather, and secondly was that instead of cotton thread, nylon thread would have been the better choice to sew the project together. And thirdly (yes, there's lesson number 3!), my mum told me (when she visited and when she saw me struggling with it all) that I should sew on BOTH ends of the thread with two needles going in opposite directions so that I could pull on two ends (instead of one) and tighten the sewing - does that make sense?
These are the before pics of my old tote bag - I bought it in HK and I love the colours but the seams were breaking, the lining has gone sticky and the bottom has turned splotchy. It was too nice to throw away so I decided to make something out of it :-)
I cut the whole bag up, took out the bottom, redid the lining with some scrap fabric and transferred the zipper from the outside to the new lining.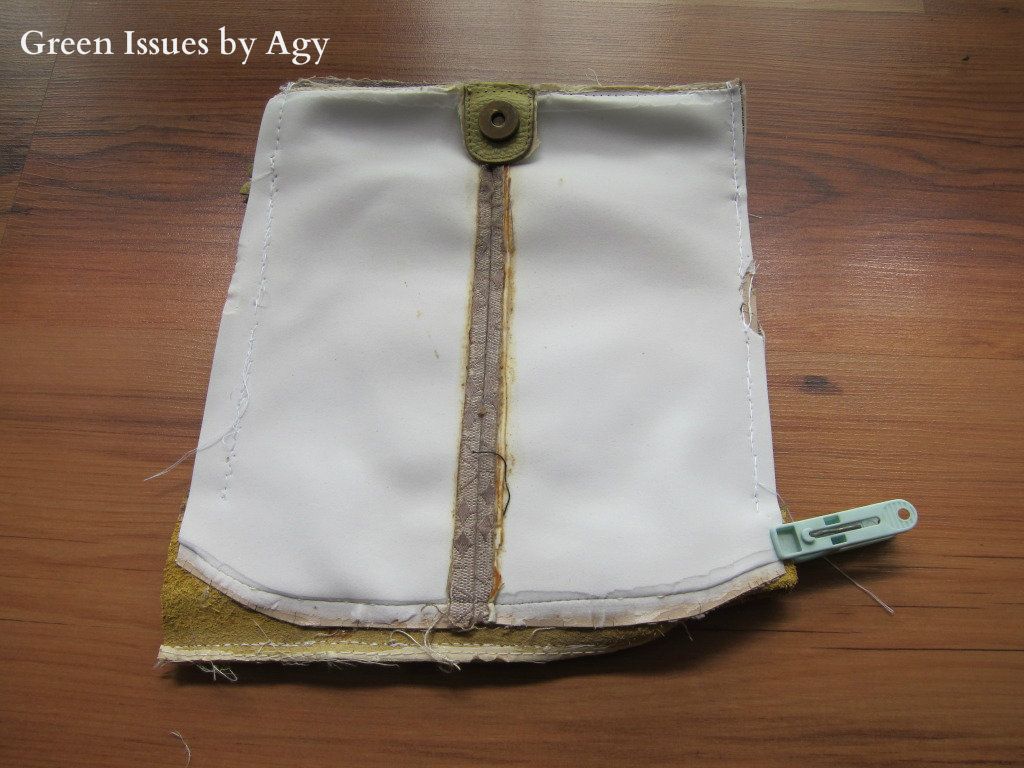 Pics from L to R: Made sure I marked out the points where I wanted to put my needle and thread through with a ballpoint. I then glued the bottom corners to make the bag a little roomy - a clothes peg was useful so I could let the glue dry overnight. New lining with the old zipper and accompanying pocket liner glued in place. I cut a slot in the new liner and slipped the old one in.
From L to R: Lining ready and outer bag ready! This doesn't call for the traditional turn the bag inside out method as I used the leather trimmings to sew everything together.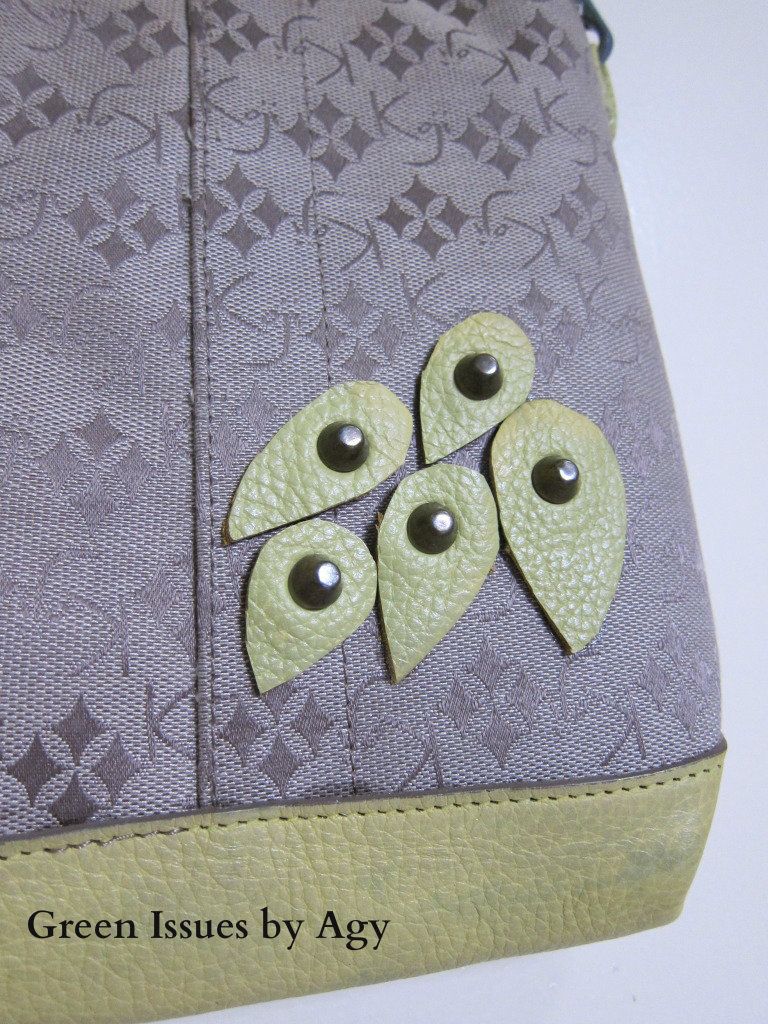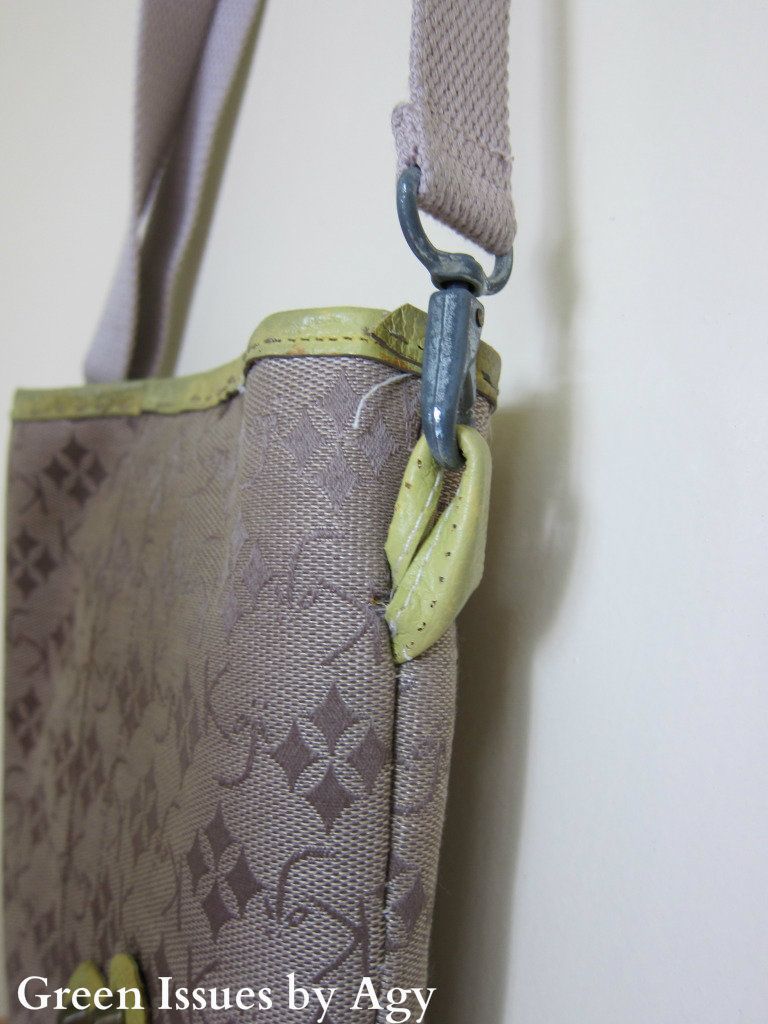 The studs at the bottom of the old bag make nice embellishments! Took a strap from another old bag and voila!
I also made a purse from the old bag!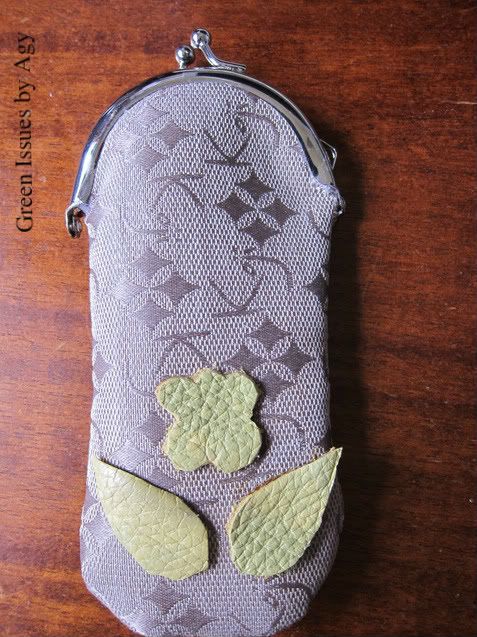 This is what's left of my old bag! I'm pleased that I've managed to use up most of it :-)